Latest activities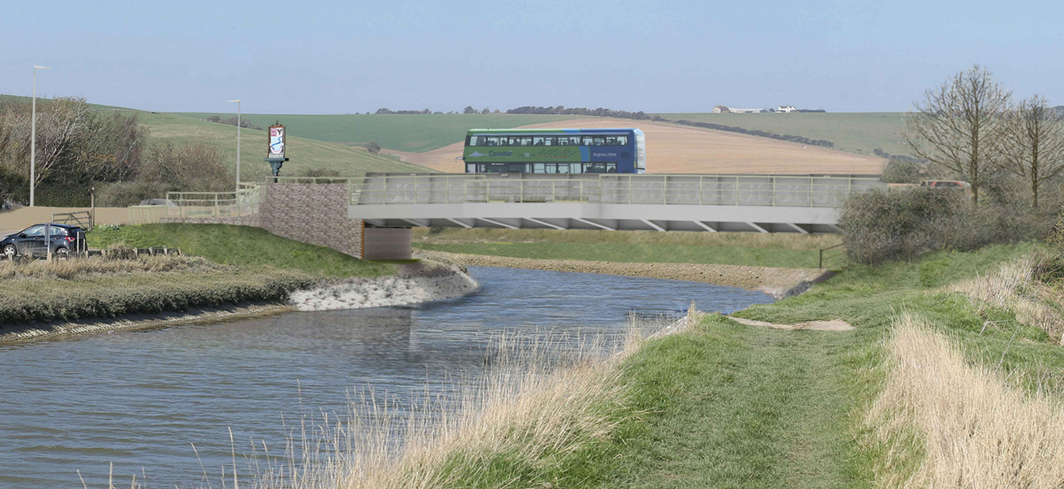 August 2020: We carried out a public consultation in the summer of 2020. We received over 1000 responses on our proposals with 79% in favour of replacing the current bridge. We have used the feedback to further improve the designs. Further details can be found on our consultation page.
October 2021: East Sussex County Council is pleased to have been awarded funding for the project from the Government's Levelling Up Fund. You can read a copy of the application form here. To find copies of the supporting information, technical data and appendices, simply visit the East Sussex County Council Freedom of Information page and click on the East Sussex Disclosure Log link. Once in the Log enter the search term "Exceat Bridge".
December 2022: Planning permission granted by the South Downs National Park Authority with conditions in place to protect the natural landscape.
April 2023: Detailed designs for the new bridge completed.
June 2023: Negotiations with landowners for the required areas of land to deliver the scheme are ongoing.
Construction is not expected to start until around April 2024. This is to allow extensive advance environmental work to be completed. Construction period is expected to be 18 months.
The new bridge will be built alongside the existing bridge to ensure as little disruption as possible for road users. The temporary traffic lights currently in place will remain until the new bridge is complete.